Kaspersky Antivirus 2010 is the latest version from Kaspersky Labs. Kaspesrky has the reputation of giving solid protection to users and keeping you safe from emerging viruses and other malware. MSN China is giving away Kaspersky Antivirus free for 6 months. Anyone with an MSN email ID can avail this special offer and get 6 months license key for free. Let us see the features of Kaspersky Antivirus 2010 :
Protection against Virus, spyware and other malware.
Real-time scanning of local files, websites and Instant Messaging.
Protects your Identity and keeps your credentials safe.
New website checker will check a website for malicious activities and blocks them even before you open that website.
To get Kaspersky Antivirus 2010 free for six months just follow the link below.
http://ids.msn.com.cn/rpsservice/signin.aspx?c=1003&v=1000&rt=kaba.msn.com.cn
Login using your MSN ID. In the next page you'll receive your license key, save it.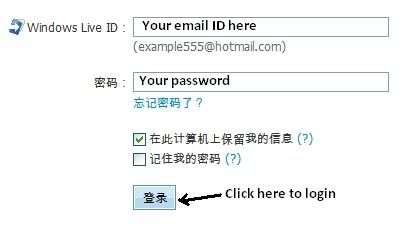 Now download KAV latest version from here. After installation enter the product key you received (when prompted) to activate it. But here is a twist, it only works with Chinese version of KAV. If you want to use it for English version see the tutorial over here by Raymond.
If you have any trouble in activating the KAV english version please leave a comment so that I may help you in activating it. [via Dobeweb]