I love using Linux. So many flavors of Linux make me try many distros that are available now. I always try many distros to see which suites my need. So far Ubuntu has been my choice, but out of curiosity I decided to try Mandriva. So I downloaded and installed Mandriva 2009 spring edition. Everything went smooth but I am unable to mount Windows drives on Mandriva. Whenever I try to open NTFS partitions I get an error like this :
An error occurred while accessing ´Local Disk´, the system responded org.freedesktop.Hal.Device.Volume.PermissionDenied. Device /dev/sda5 is listed in /etc/fstab. Refusing to mount.
If you are also facing the same error then try this workaround which worked for me. To open NTFS drives in Mandriva you have to create the mount points for the first time and then mount them. Once mounted you can use those NTFS drives as normal. To create mount points in Mandriva follow these steps :
1. Under Application launcher menu, select Configure your computer. Enter password when prompted.
2. This opens Mandriva control center. Now in the left pane, select Local Disks. On right select Manage disk partitions.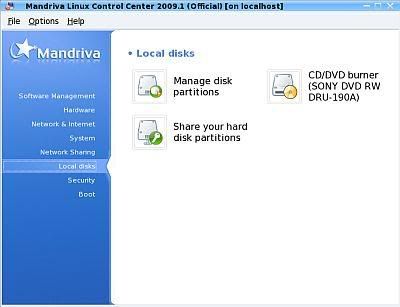 3. All the windows partitions are shown in Blue, select a drive, on right side select Mount Point. Now type /mnt/windows1 and then click OK. Now click mount. In this way you have to create mount points to all the NTFS partitions and you have to mount them. After mounting them all click Done. This saves your configuration onto fstab file.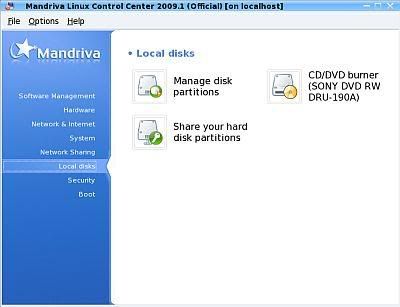 In this way you can mount/open NTFS volumes on Mandriva. These errors normally occur due to partial installation or improper set during installation.