Capture The Moment – A Free Portable Screenshot Tool
Free softwares that lets you capture your screen are not rare on the internet, just a simple Google search will tell you the reality. Sometimes it is essential to capture the screen especially when you want to ask a technician regarding some windows problems, or to keep some in archives for other purposes. Capture The Moment does this automatically and that too via hotkey.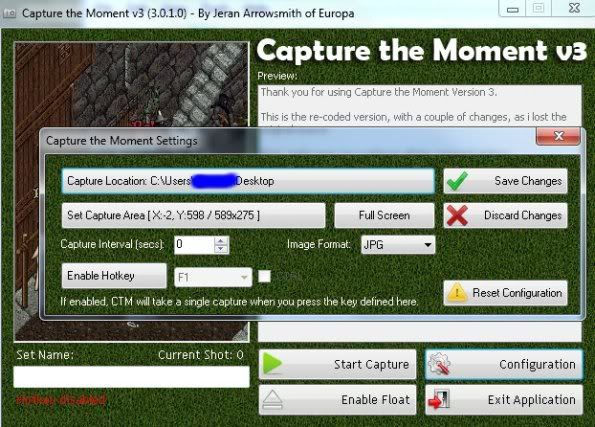 The software is portable and can be launched with a single click. Before starting to screen capture some settings should be configured such as where to store photos, to set Capture Area (X:0, Y:0/ 0x0)/Full Screen, Capture Interval (sec), Photo Format (JPG, PNG,  BMP), Enable Hotkey and to enter Folder Valid Set Name. Once the Start Capture button is clicked then the Capture The Moment will minimize and start taking screenshots at selected rate or via hotkey.
Features:
Customisable Store Location
Customisable Set Names (Sub Folders of Store)
Customisable Hotkey for Manual Capture
Floating button to take a Manual Capture
Select file formats – PNG, JPG & BMP
Capture Screen Grabs of whole screen or specific area
Customisable timed automatic grabs
Automatic Updates
Capture The Moment is pretty basic and can take a quick screenshots on demand if needs are there.
Download : http://www.ctm-app.co.uk/