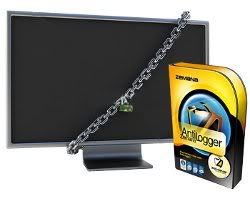 Zemana Antilogger can be a great security addition to your arsenal. It adds multiple protection layers to your current traditional security like Internet Security or Antivirus. Some important features of Zemana Antilogger are :
SSL Logger protection – Protects you from latest threats while you bank.
Webcam logger protection – Protects your webcam from being hijacked by others
Comes with in-built defense system which secures most critical parts of your computer
Comes with Screen logger protection, Clipboard logger protection and many new innovative security
Zemana Antilogger is being given away for free to everyone by Softpedia – A major download portal for Windows, Mac and Linux. Actually it costs you around $40, but you can get it for free by downloading it from below.
Download : Zemana Antilogger [Direct link to installer] | Promotion page
P.S : Zemana Antilogger is not an antivirus. It adds one more layer of protection to your current security level. Use Zemana alongside with a traditional Antivirus or Internet Security.