Merge Two Partitions Easily With EaseUs Partition Master 9
EaseUs Partition Master is one of the best free partition managers available. The free edition of EaseUs Partition Master has many useful features and in fact most of our partitioning needs are met by this free version. EaseUs Partition Master 9 was released recently. It carries the same easy-to-use user interface from its predecessor but with more powerful features.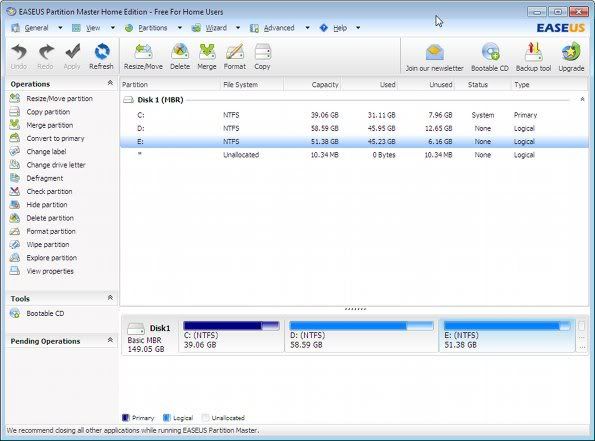 The new version now has the ability of merging two adjacent partitions into one. Even in previous versions we were able to merge partitions, but it's not so straight forward. We relied on indirect methods. But, with this new version merging of two partitions is easy and straight forward.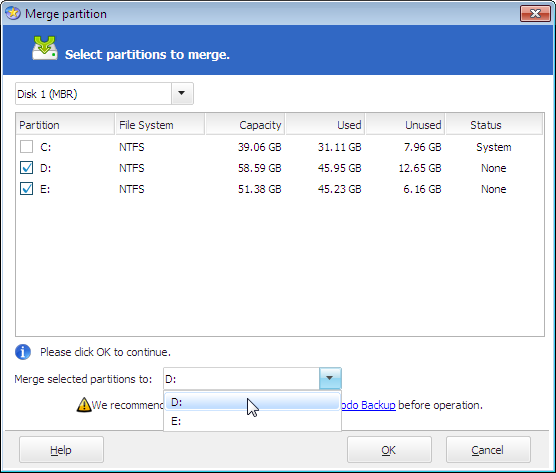 Main Features of EaseUs Partition Master Home edition :
Resize/Move partitions to avoid data loss, like extending NTFS system partition without reboot to maximize PC performance.
Safely merge two adjacent partitions into a bigger one without data loss.
Create multiple-partitions, delete partition, or directly delete all partitions.
Wipe disk or wipe partition to permanently wipe sensitive data on disk.
Convert dynamic disk to basic disk and Convert FAT to NTFS file system.
Convert primary partition to logical partition and vice versa: convert a primary volume to logical to create a fifth volume on a disk with 4 existed primary volumes.
Speed up your computer by defragmentation.
Disk surface test to check and find bad sectors and rebuild MBR to boot system again.
Linux partition management: delete, create, format, recover EXT2/EXT3 partition, etc.
Copy partition with fast file-by-file copy to protect your data.
Copy entire hard disk to another without Windows system reinstallation.
Safely copy dynamic volume to basic disk and resize the basic disk, etc.
Recover deleted or lost partitions
Recover lost partitions after repartitioned hard drive
Download : EaseUs Partition Master 9 Home Edition