In modern time, managing personal information is becoming a state of living and most importantly in the professional field. Equipped with mobile devices and collecting all sorts of personal information is widespread, it is now time to look at C-Organizer.  The  pro version  weights  14.80 MB while the standard is 5.33 MB so basically this difference tells that the pro version is more robust and offers more dedicated features in organizing personal information and plus a two way connection is made available on the pro version to sync those vital information to palm and pocket pc based devices. In order to ensure this connection a separate pocket pc sync and palm sync soft should be purchased and installed. Therefore you can have all you need anytime and anywhere.
Data stored with C-Organizer is protected by a password to prevent unauthorized access to personal information. You can add custom parameters to the database structure and save database structures as templates. C-Organizer pro supports different types of database creation such as Local database and Shared database. The shared database allows to share with different users and has some limitations such as absence of reminder. Both database can be loaded independently. Settings can be stored in windows registry or as .ini files, handy if one wants to start the software from usb key. For an excellent help section go this link.
This management tool for life boasts a tabbed interface, as well as important goodies. The C-Organizer Pro has an Address Book, Notepad, Calendar, Password Manager and many other tools clubbed into one that helps keep track of all your routine tasks in an organized manner. A lot of powerful options available such as recurrent events (daily, weekly, monthly, custom recurrence), sound alarms, pop-up reminders, network synchronization. Automatically upon Windows startups and minimized to the system tray, will remind you in time of tasks, birthdays, holidays… It uses color coding (example folder icon changer) to help you keep track of things, and it features a search function that lets you focus in on the particular items you want.  Also support floating navigation and different type of view. All data can be shared in real-time on a network. You and others can be in using your calendar at the same time.
This Handy Address Book has powerful importing and exporting capabilities, with built in profiles to quickly import from other popular programs such as Outlook, Palm, Pocket Pc or the Windows Address Book. Vcalendar.vcs and Vcard.vcf formats are imported easily.  If the Vcard contains multiple addresses they will be imported into the current address book, and all the imported addresses will be selected.
Editing a contact is easy plus its support picture, description and attachment.  A reminder can be set so that to not forget an  appointment or can be dedicated to all sort of communication. Plus it can be shown as a yellow (or other colored) sticker on windows. You can make phone calls through skype or via modem directly from the application. Emailing also is supported via outlook or other client and can be set from the option menu.
Writing a note is a delight, it supports file attachment and also drag and drop feature so that you can add easily an image and makes your note more colorful and create MS Word like type looking documents. Get benefit from the dedicated English thesaurus to avoid mistakes, handy to non native English speakers.  The background can be colored based on the importance and also the position of the picture can be tweaked. Use drag and drop feature so that to incorporate the content of various type of document  that are on your pc such as those from word 97-2007, rtf, txt, html and also wordperfect 5x and 6x. Also its possible to recover txt from any file. The print preview feature makes sure you always know what you will get before actually printing.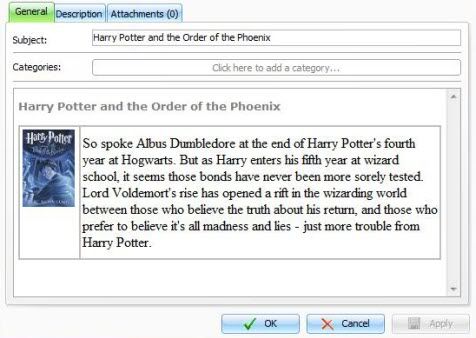 Event tab contains already all important 2010 holidays and plus one can create new folders to contain new upcoming events. Writing those important schedules are as easy as writing a note and can be organized as one wishes and can be alerted if the notification feature is enabled. C-Soft offers also some databases and they are updated. You can download free databases from here.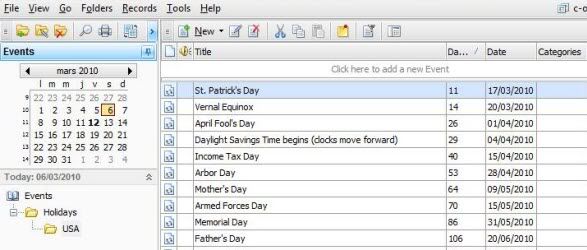 C-Organizer Pro Features:
Save your notes with/without a password
Set accompanying sounds and comments to event
Generate and store passwords (with password generator)
Set reminders for any action
Associate various actions with the event (show pop-up window, run external program, open specified URL, shut down computer, send message on network…)
Make phone calls, open URLs, send mails
and much more just by a mouse click…
C-Organizer pro is much what you expect in modern application and is dedicated to all who wants to be equipped with the latest technologies in the art of communication and safe guarding valuable data.  Stop missing important events in your life! Start using c-organizer pro.
P.S :- We asked CSoftLab to participate in a promotion at TechIShare and they have come with 50% discount for a whopping 1000 licenses exclusively for TechIShare readers. So, first 1000 people who buy C-Organizer Pro using this link will have to pay only $24.98.
Discount link : www.regnow.com/softsell/nph-softsell.cgi?item=6637-2&ss_coupon=CSOF-XADT-PRO
Thank you CSoftlab.