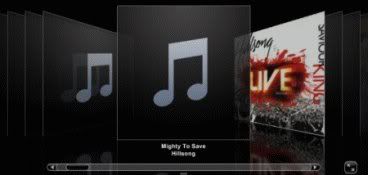 Ah, that's my music library. You can see that there is no Album art for my songs except one or two, because many of my songs have wrong ID3 tags (Information like song name, artist, album etc are stored in form of ID3 tags) But I never dared to organize my 15 GB music collection by correcting those ID3 tags manually, because 80% of my songs have wrong information. For example, most of my songs have
Misspelled Song, Artist, Album information.
Missing Album art or information about Artist, Album etc.
Wrong Album art or information in Artist and Album fields.
You can see that this is my mistake. I forgot to add ID3 tag information. So, to organize my music collection I have to correct those ID3 tag information. But, is it possible to correct ID3 tag information of more than 1000 songs manually? Yeah, we can but we have to invest/waste a lot of time for doing it. Having a well organized music collection is the ultimate goal of any serious music lover, as it will be very easy to find the songs. So, how can I organize my music collection without wasting my time?
Got an idea! The only way to organize my music collection without wasting my time is to find an automatic song fixer that corrects my songs within no time. Correcting ID3 tag information like Song name, Artist, Album and adding Album art automatically will be great. After researching a lot I found Tidysongs, as it does exactly what I want.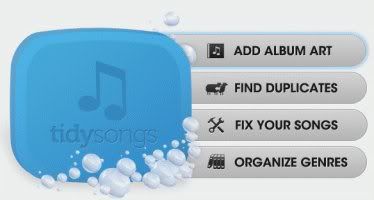 Tidysongs will automatically fix your music collection within no time. It is an easy, powerful and intelligent program that do the following tasks.
Add missing Album art.
Fix misspelled information.
Remove duplicates.
Organize your iTunes Genres and much more.
Best of all, everything is automatic. You don't need to do anything.
This is the best music organizer that organize your music collection automatically. I just tried Tidysongs and now all my songs are correctly labeled. All my songs now have an Album art, artist and album information, including genre. Tidysongs saved me a lot of time. After running Tidysongs, my iTunes music library looks like this.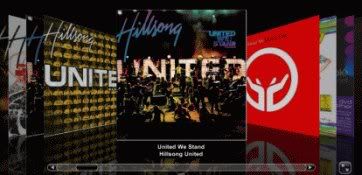 The only disadvantage about Tidysongs is that it works only with iTunes. So, you have to have iTunes installed with all your digital music library imported into iTunes. But this doesn't matter for you I think.
Anyway, we are happy to announce that we have 5 discount coupons of Tidysongs for our readers. These coupons are 100% discount coupons, so you can buy Tidysongs for free using these coupon codes. You may consider this as a giveaway. This is a small step from us to make your daily digital life easier. People who are interested in Tidysongs can leave a comment below.This giveaway will end on 9th January and winners will be declared by then.