Wondershare PDF to Word converter is one of the best converter available. It has the ability to convert encrypted and unencrypted PDF files into Microsoft Word files without losing any format. It can convert all pages or only some pages (based on user selection) of PDFs to word (docx).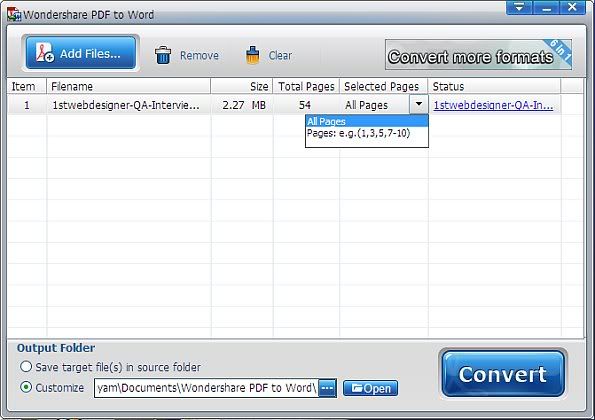 Features :
Extract all the original contents as well as layouts and formatting from PDF to Word.
Able to convert encrypted PDF files.
Batch conversion – Convert up to 200 PDF files at one time.
Partial conversion – Select any pages or page ranges from multi-page PDF file to convert.
Shortcut conversion – Right click on a PDF file and convert it into a Word document without launching the program.
Till now, Wondershare PDF to Word Converter was a paid version. But, recently it was made as freeware. So, no need of any license keys or registration. Just download it and start converting PDFs to Word.
Download : Wondershare PDF to Word Converter