After a gap of 2 months, I'm once again able to spend sometime for my blog. I've been very busy with my career. Hence I decided to stay away from blog for sometime so as to concentrate on my career, as it decides what I'll be in future. I regret for being away, especially without telling you a reason. Sorry guys and dear readers, for my absence. So, now you know the reason why I'm offline. It'll be better for me to also inform you that I'll not be as regular as I am, for at least 3 months from now (Expect 2 to 3 articles a week, giveaways will be there :)). So, kindly notice this. Ok, let's get back to good mood and talk about iskysoft DVD ripper.
iSkysoft DVD Ripper, rips unencrypted and encrypted DVD's into various video formats such as AVI, WMV, MP4, MOV, M4V, 3GP, MPG, MPEG, FLV, and VOB with excellent output quality. I usually buy my church sermons in DVD's and store them on my computer as backup. But storing 4.7 GB discs every two weeks will definitely make my disk space run out. So, I have to find an alternative, i.e. a DVD ripper that can convert/compress the DVD video without any loss in quality. And I found iSkysoft DVD Ripper, which has a neatly organized interface with all important options available for the user without any clutter.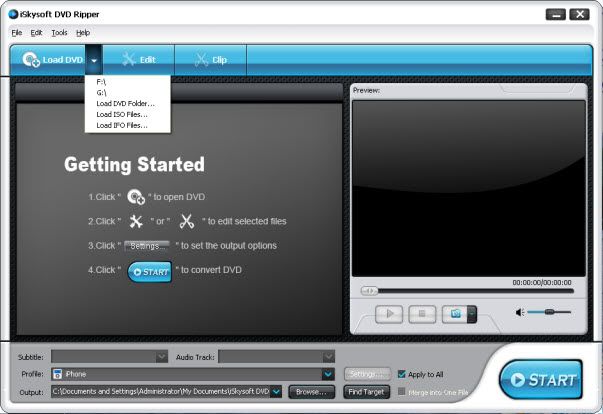 iSkysoft DVD Ripper support, physical DVD or ISO or IFO or the folder where you copied the DVD. iSkysoft DVD Ripper has predefined profiles for many devices like Apple TV, PSP, PS3, Xbox 360, General 3GP mobile phone, BlackBerry, Archos, Creative Zen, Zune, iRiver, Pocket PC, Smart Phone, PDA, all iPod's/Pad's/Phone's, etc. You can also convert DVD's to audio, so as to play it on your MP3 player. This software is very easy for beginners and geeks are also respected. Geeks can customize settings, as they wish.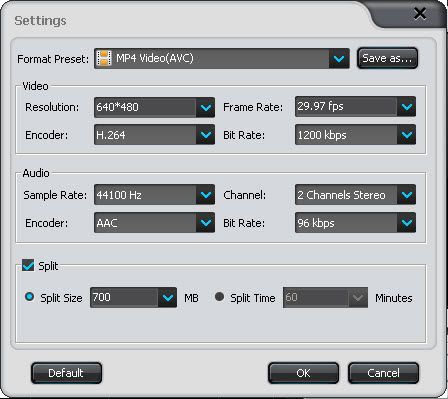 iSkysoft DVD Ripper also allows you to split movies for every specific size. For example, you have a DVD home movie that you want to convert to a CD, so as to play it on a CD player or in car. Then you can select the split option and choose 700 MB (standard CD size), this will split your DVD for every 700 MB. Now you can happily write the split videos to CD and enjoy them.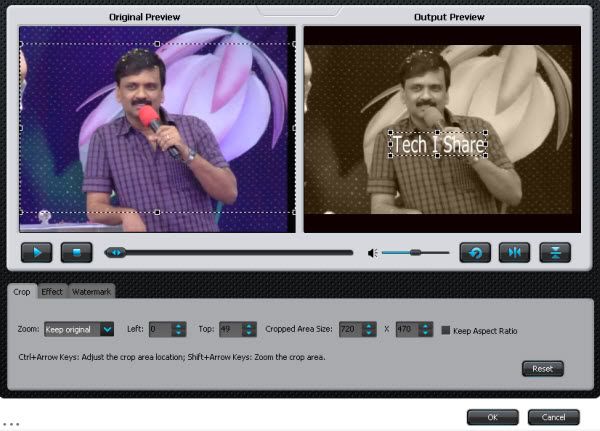 iSkysoft DVD Ripper can also edit the videos. You can crop/trim the video, turn your videos into black and white movies, add watermark etc. There are so many features on iSkysoft DVD Ripper that you can enjoy with, so as to make your videos a memorable ones.
Giveaway :
iSkysoft has generously given us 15 licenses to giveaway to our readers. Those who are interested in grabbing this freebie have to leave a comment below on why do you want to have iSkysoft DVD Ripper. Also make sure that you are a subscriber of TechIShare. Winners will be announced on 22nd.
Update : All the 9 participants are declared as winners and the giveaway is closed now. No more entries are accepted. Thanks for participating guys and you will receive licenses to your email ID's soon.