Windows Shell enhancement is probably one of the oldest tweak which is still being used by us very frequently, so as to customize and speed up the navigation on Windows according to our requirements. Frankly speaking, many of us won't have a neatly organized PC (including me) and navigating to a particular file which is deeply buried inside many folders is a very painful task, especially going on clicking, to find a file is a very boring exercise to do everyday. If you are facing this difficulty, then KO Approach is the ultimate solution for you.
KO Approach is specially developed to minimize the number of clicks in accessing a file and this how the clicks are minimized.
The Double click mode is replaced by a single click and hold. Whenever you click a folder and hold down the mouse key for some time (0.5 s by default), then a new menu will appear. From this menu you can easily explore all the contents of that folder very quickly, even though it has many subfolders.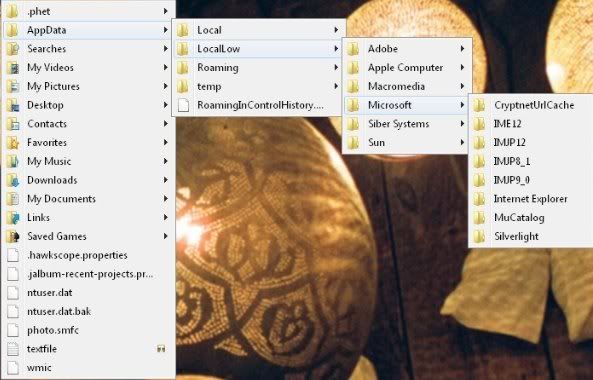 The Installation of KO Approach is very easy and by default it auto-starts with windows, you can always change it to manual mode from Maintenance Tab under the Options window. KO Approach is also customizable. You can set various software parameters such as time to display menus, change the size of menu and even change the behavior of the mouse wheel.
When you install KO Approach you will see the following plugin features:
Scope : Enable preview thumbnails for most common graphic files
InstantWave : Enable playing WAV files
Instant TXT : Enable previewing for TXT files
Clipboard Assistant : Inserts additional file and folder related commands to standard context menu.
KO Approach brings many enhancements to the default Windows shell. All these enhancements provide a variety of approaches to browse your files quickly and easily. The features are as follows:
Folder Menus :
Quickly browse the contents of any folder or compressed file, right from Windows Explorer. To do this,

Click on any folder with your Left Mouse Button and press the button for 0.5 s by default.
A menu will appear that displays all the items in the folder which you've clicked.

Titlebar Menus :
Whenever you open a folder in Windows Explorer, you can browse its entire folders' hierarchy with a CTRL+click on the Window's title bar. Example,

Open a folder, such as My Computer in Windows Explorer.
Click the Window's title bar with your left mouse button having the CTRL key pressed
Now, you can browse the items of parent-to-child menu.

Approach Items :
You can access your favorite folders, files or Websites right from the systray icon of KO Approach. A simple left click on the tray icon of KO Approach will pop up a menu which provides the links for quick access. To create a short cut in KO Approach, right click on an item and select Add Shortcut To Approach Item. The created shortcuts will now be listed in the following path:C:\Users\Name\AppData\Roaming\KO Approach Items
KO Approach comes in two version, free and paid. The free version has the following limitations :
The maximum depth level in a hierarchy is 4. If you want to access a file which is buried inside folders of depth level more than 4 then you need to upgrade to paid version
You cannot use more than two program features at a time
The number of installed plugins is also limited to two.
Whereas paid version has no limits. Watch this video to see its power.
KO Approach is a must have software which saves hundreds of clicks daily, which in turn saves a lot of time and most importantly, keep you less strained while working and thus increases your productivity. It also offers many useful features such as the preview of TXT, WAV, Images etc which makes the navigation simple and fast.
Download your free version from the below link and upgrade to the all powerful shareware version for just $5.95 as a limited time offer.
Download : KO Approach
Giveaway :
Thanks to the developers of KO Approach for giving us 5 licenses of the paid version. So, if you are interested in grabbing this very useful software, then please
Leave a comment below.
If possible include your view on KO Approach in the comment. Any suggestions will be greatly appreciated (Optional)
If possible, share it on Twitter and Facebook (Optional)
The winners will be announced on 24th July.