MediaMonkey is a very good media player that needs no introduction. After a very longtime, MediaMonkey has released a major upgrade last month. This new version comes with many new features that turns MediaMonkey from a mere music organizer into an all-in-one media manager. Let us quickly go through the main features of new MediaMonkey 4.
Installation and Configuration :
MediaMonkey 4 can be installed as portable version, so that you can carry MediaMonkey wherever you go. After installation a welcome screen will guide you in setting up MediaMonkey.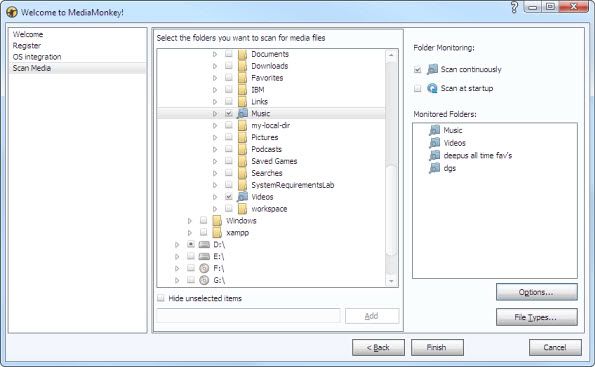 It'll take you through several steps that helps you turn the standard edition into Gold edition (if you have a key), add folders to media library etc,. While adding folders to Media Library, it'll gives you several other options like Folder-Monitoring and Scan at Startup, which lets you update the media player automatically when new files are added to the monitored folders. If you are upgrading from MediaMonkey 3, then your media library will stay intact. Not only that, you can also import songs, playlists and ratings from other media players like Windows Media Player, iTunes and Winamp.
New Interface :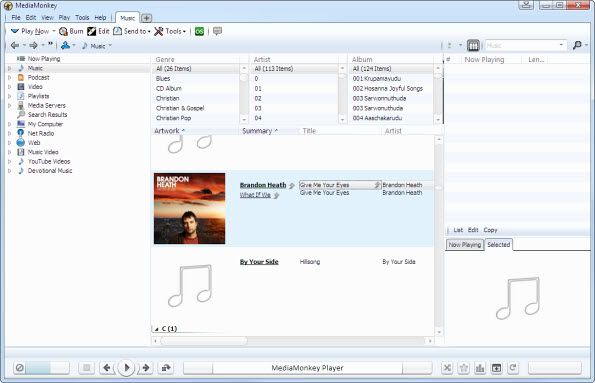 MediaMonkey 4 gets new highly customizable interface. It intelligently divides your whole Media library in such a way that you can quickly access the desired files easily. You can sort your media library in variety of ways using 50+ different kinds of filters (like Artist, Album, Track, Bitrate, Title, Mood, Occasion, filename, Samplerate, Extension etc). It also offers new tabbed interface and we all know how useful the tabs can be. With these tabs, you can easily perform different tasks on MediaMonkey at once.
Organize your library as you like :
Usually, many media players will organize your media files as Music, Video, Playlists etc. But, MediaMonkey goes a step further and lets the user organize his media files as he likes. And that feature is called as Collections in MediaMonkey.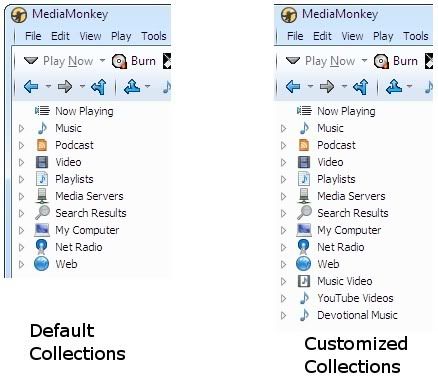 In order to create your own collection, Goto File > Manage Collections. A new window opens from where you can edit the media tree. As you can see MediaMonkey offers many collections by default. So, to create a new collection click on Add New collection at the bottom.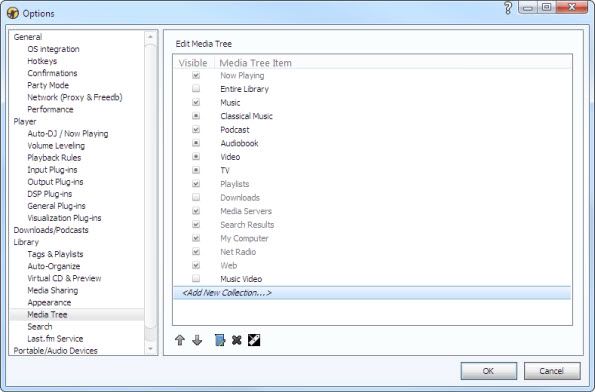 Supports Video Encoding & Playback :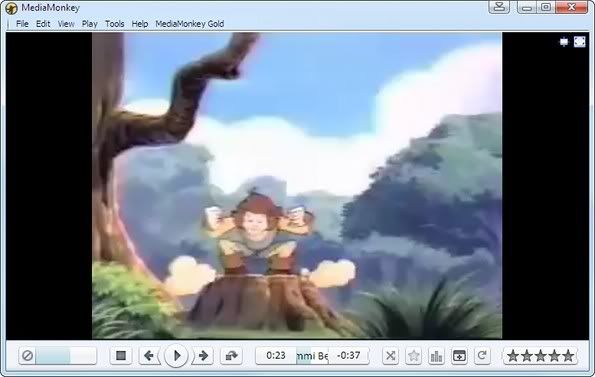 We all know that MediaMonkey supports playback and encoding of audio files. But, with this new version MediaMonkey supports wide range of video formats via MediaMonkey Codec Pack or other codec packs (K-lite, CCCP codec packs etc). But, video conversion/encoding is done only with the help of Codec Pack. Codec Pack supports unlimited video playback, but video conversion is limited. to 30 days So, if you want to have video conversion feature then you have to buy the Codec Pack which costs $11.95.
Another interesting feature in MediaMonkey is the ability to generate custom thumbnails for videos. Usually, in media players the thumbnails of videos are generated automatically. But, in MediaMonkey you can decide which frame should be the thumbnail of the video. So, that you can easily recognize that video in your media library. In order to generate a custom thumbnail, first play the video in wide screen mode. Then right-click on video and select "Save Thumbnail". Now, MediaMonkey will let you generate the thumbnail. So, select "From Current Video Frame", to create thumbnail of that frame.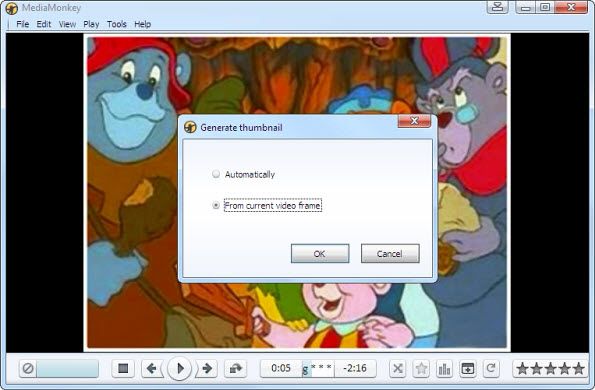 Supports Portable Devices :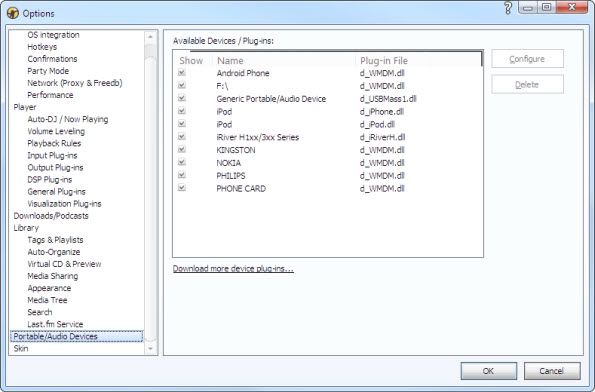 MediaMonkey 4 supports wide range of devices like Android devices, ipod, iPhone etc. You can sync your media files without worrying about file conversion. MediaMonkey Gold, features on-the-fly conversion that converts video and audio files into device compatible format while syncing. Last year we've explained how to sync media to portable devices via on-the-fly conversion, so go through it, if you are interested in this on-the-fly conversion feature.
Addons :
By default, MediaMonkey is highly customizable and no extra addons are needed for most of the part. But, addons are required in order to support few missing features. Several addons and skins are available to enhance the functionality of MediaMonkey and you can download them from the addons webpage.
Conclusion :
Till now, we all know MediaMonkey as a good music organizer. But, with the release of version 4, its power is extended to the videos too. Now, MediaMonkey is not just an audio player or music organizer, it is a complete media manager.
Download : MediaMonkey
Giveaway :
Thanks to Russell Samuels sir, for generously giving us 25 licenses of MediaMonkey Gold. So, if you are interested in grabbing this wonderful media organizer, then do the following :
Do anyone of the following (which ever is convenient to you) :
Leave a comment below telling us why you need MediaMonkey Gold. Please use a valid Email ID while commenting.
Winners will be drawn randomly using Random.org and the announcement will be made here itself on 14th December. All the best!

Winners :
Following people have won MediaMonkey 4 Gold Edition.
Congrats winners. In order to generate license keys we need your full name. So, winners are requested to send their full name along with email (which you used to participate) using the form below, on or before 20th December. If failed, the license will be given to the next participants on the list.
Once again, congratulations to you all and thanks to each and every participant for taking part in this contest.