BitDefender's QuickScan – Scan For Viruses And Other Malware Online
Computer Security is a complex field which changes its nature very quickly. In order to protect users from sophisticated malware, many security firms are coming up with new technology and innovations. One such innovation is BitDefender's QuickScan.
BitDefender QuickScan redefines the term Online-Scanner, by making online scanning 100% integrated to cloud. Many of today's online scanners need virus definitions to be downloaded to the local computer in order to scan for malware. But QuickScan doesn't need anything to be downloaded, all you need is a compatible-browser. It works with Internet Explorer, Mozilla Firefox and Google Chrome.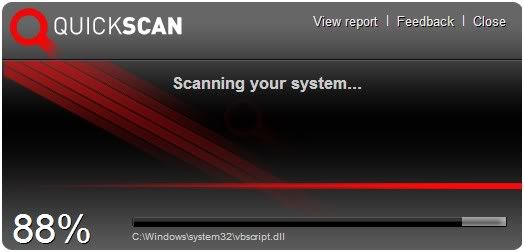 QuickScan, as the name suggests it won't scan your full computer. It just scans active processes, autoruns, browser plugins and folders that are usually infected by malware. When I scanned for the first time it took 125 seconds to finish and the second scan took just 14 seconds. You can see how quick BitDefender's QuickScan works.
So, at anytime if you need a second opinion scanner then go with BitDefender's QuickScan, as it won't need any virus definitions to be downloaded. Its lightening speed scanning is an added advantage. But remember that QuickScan only detects malware, it won't remove it!