Sharing our music playlist online is a habit to many of us. Nowlistn is an online service that lets you create original playlists where everyone can come and listen but also participate by adding their favorite tracks. Each participant can add and listen to MP3 of their choice. A dialog box allows you to chat live with people in the lounge.
The site interface is not really at the top but it works well to share and listen MP3's with friends .
To start using Nowlistn, give a name for the Salon (station) you wish to create, such as Techishare if it is in use then you have to choose another one and then press create.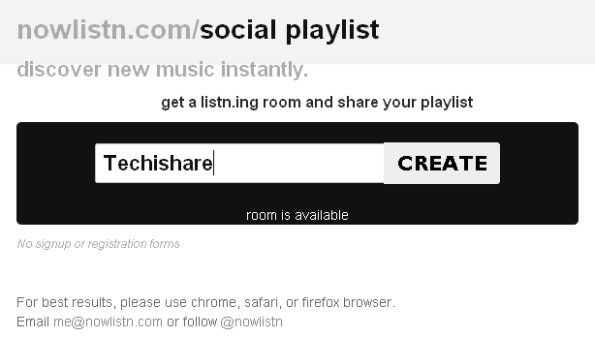 After that, a pseudo name (Techishare) is necessary to enter. So type Techishare and click on join.

This will finish the registration process, then the main interface will appear in order to start adding some songs. Once songs are added then clicking on refresh button which lists uploaded songs in order and can be interchangeable (with a simple drag and drop).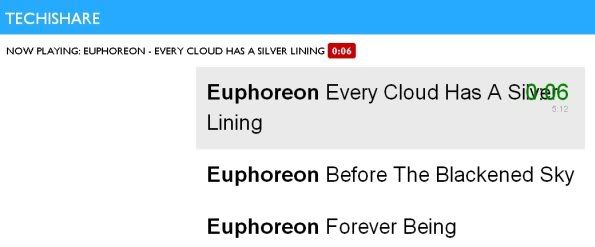 Clicking on the song will start to play. To invite a friend is simple just send the url link which you have created. In our case it is :
http://nowlistn.com/room/Techishare
Invited friends will not only listen to your selection, but they can also add their songs or remove! The chat window allows you to monitor and discuss with friends in the lounge. The history of added songs is also displayed.
Nowlistn, gives you more flexibility and power. You can upload your own songs, and your friends can upload their songs to same room. Join the room and listen and also chat with your friends. So, if your friends are audiophiles then Nowlistn is a great place to meet. Create your own room now at Nowlistn :
http://nowlistn.com/