Stay Safe on Facebook with F-Secure ShareSafe
I am not a big Facebook (FB) fan, but I've heard that there are lots of scams going on there and several antivirus vendors have took an initiative to protect FB users by making apps to secure them on FB. Recently, F-Secure has released a new app (which is still in its Beta) called ShareSafe, which scans those links that are shared by you and your friends.
ShareSafe is very easy to use. If you want to share something on your wall, and you want to make sure that link is safe or not then use the linkscanner available on ShareSafe app. Paste the link and then scan it for safety.
Scan links before sharing on wall
If it is safe then you'll be given an option to add some text in addition to the link and then share it.
Sharing safe links
Once shared, it will be published to your wall, with some links at bottom promoting ShareSafe.
With ShareSafe, you can also open links shared by your friends safely. At the bottom of the app page, you'll find the links shared by you, your friends and top links which are shared by ShareSafe users. All these links are scanned by F-Secure.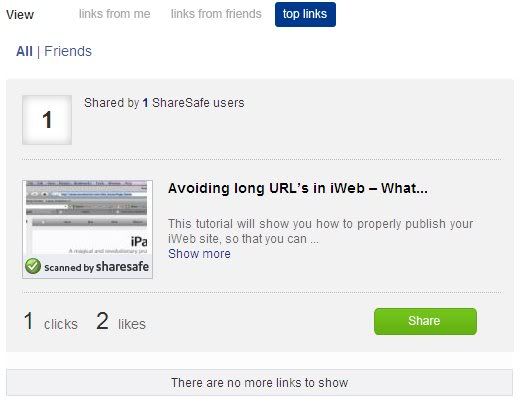 At last coming to the most important thing, ShareSafe not only make you feel safe, but you will also feel great for using ShareSafe. Why? Because for using ShareSafe you'll be rewarded with points. For every link you share using ShareSafe you'll earn some points. When someone likes it, you earn points. If you invite somebody you earn points. And all these points can be redeemed for gifts and F-Secure intentionally kept those gifts secret, so we don't know what those gifts are.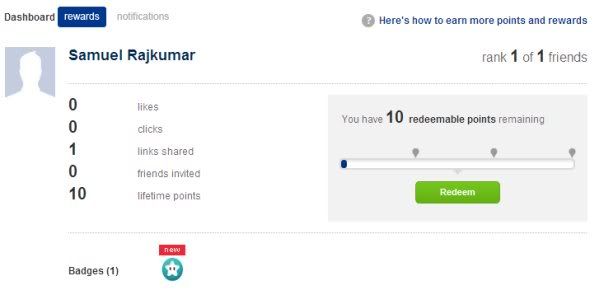 In order to find what those gifts are, start using ShareSafe. Stay safe and win gifts for being safe!