In Windows 7 Starter and Home Basic Microsoft has removed a lot of features to customize your windows. For example, in starter edition you don't have Aero nor can change the desktop background. In Home Basic you do have an aero based theme but cant change its color. So how do you get premium customization features in Home Basic and Starter, by using personalization panel.
What is personalization panel?
Personalization panel is a small tool which can add premium customization features for low level windows editions.
Check the official site and the video of Personalization Panel.
Using Personalization Panel:-
Installation:-
Download Personalization Panel from here. During installation of personalization panel it gives you two modes regular and portable.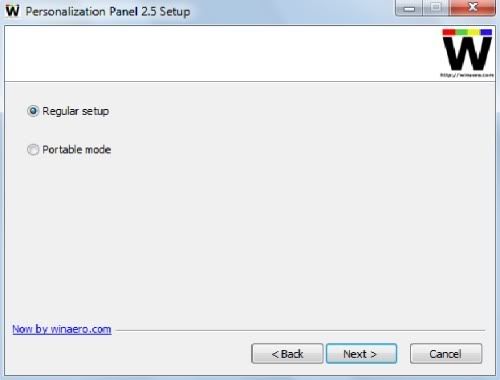 In portable mode, personalization panel does not install a shortcut on your desktop right click menu. It also does not handle .theme files downloaded from microsoft's website. Thus I recommend using the regular mode. One great thing about this software is that it does not come bundled with any toolbars or open candy.
The setup is simple and once installed you will see a personalize link in your desktop right click menu. Selecting which opens personalization panel.
Using Personalization Panel:-
The main UI of personalization panel shows a list of themes on your PC. At this stage please select "Windows 7" theme to continue with personalizing your PC.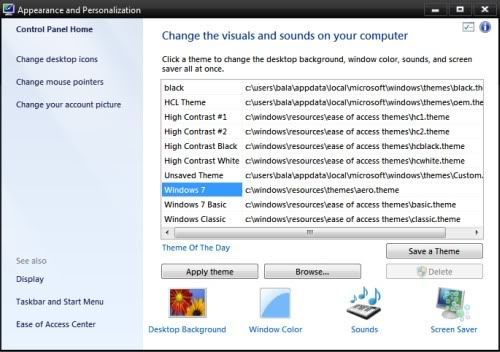 Now click on the "Window Colour" button in the bottom central part.
Now from the colour tiles choose any one. It applies the colors on the fly, ie once you select a new color your aero color changes instantly.
If you want a color which is not present in the default sets available, click on the box below current color. A color palette opens up and you can choose the color you want. You can also define custom colors.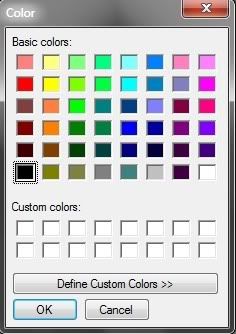 You can also customize the intensity by using the slider. This is also done on the fly.
Now, when you click on Show or hide color mixer, you can see two options.
"Windows 7(Patched)" and Windows7 Standard. The default is Standard. In Standard mode the transparency effect of Aero is not available. In the patched mode it will enable transparency.
From Winmatrix.com
There are two methods of windows colorization:
1. Windows 7 [Patched]
It means DWM colorization algorithm specially broken for partial transparency support in Windows 7 Home Basic. Use it when your aero.msstyles file was patched to force Aero Glass. Such file you can get here:http://winreview.ru/request.php?40

2. Windows 7 Standard
This is STANDARD mode of colorization. It is used in all versions of Windows 7 by default and recommended to use with non-patched aero.msstyles file. Unfortunately, Desktop Window Manager in Windows 7 Home Basic is broken by Microsoft – it fills windows with black color instead of blur. So, this method is not applicable to patched aero.msstyles.
To use the transparency effect you need to use the patched aero.msstyles file from here http://depositfiles.com/files/ce3snzuz8.
In our previous guide we have shown how to replace the original Aero.msstyle file with patched one.
Note1: For changing wallpaper in Windows 7 Starter open Start Menu, search for Personalization Panel and right click and select run as Administrator. By default Personalization Panel runs in the Regular mode and you need Administrative rights to change wallpaper. Also, please backup the original files before replacing them with patched ones.